Witherbee Neighborhood Wants to Help Randolph School Pave Walking Path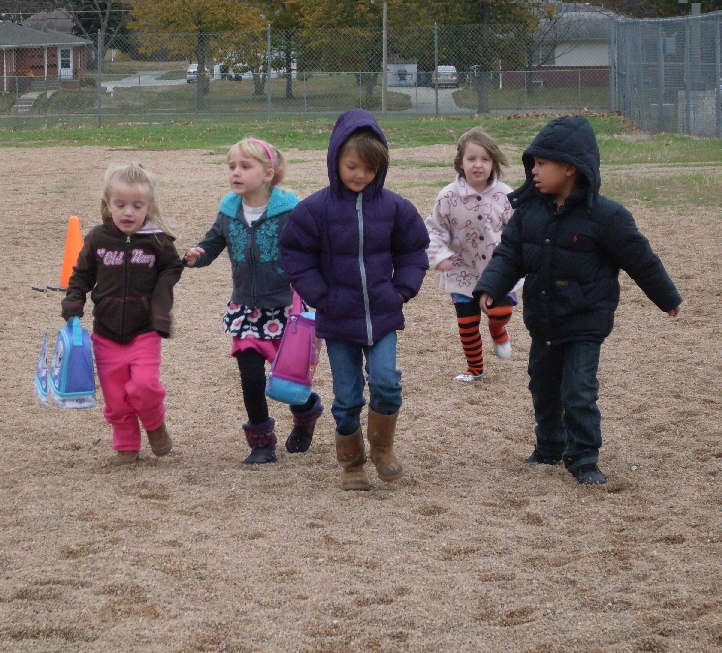 The Witherbee Neighborhood Association is excited to announce their support of Randolph School's quest to fully pave a walking path around the playground on the south side of the school. WNA is allocating up to $500 in matching funds for donations from Witherbee Neighbors and friends for this project.
One of the life skills taught at Randolph School is making healthy choices and promoting life-long physical activities. Every recess, the students walk or run two laps around the playground. Only part of the route is paved. The rest of the lap area is gravel. Students with physical disabilities and students who use wheelchairs are not able to participate in this daily activity because the pathway goes through the deep gravel. During inclement weather, when it has rained or snowed, the gravel area is impassable. Completion of the pathway will ensure that ALL students will be able to participate year round.
About 310 feet of new concrete will be needed to complete the six-foot wide walking path. The cost is around $30 per foot. The total project cost is estimated at just over $7000. Approximately $2000 has been raised so far. The goal is to complete the project this summer.
When WNA past president Fred Freytag brought up the issue with the Witherbee Neighborhood Association Board of Directors they were quick to jump at the chance to do something knowing that this not only will aid the school in encouraging students to be healthier but also to help all nearby neighbors young and old. The playground and walking path are open to the public and will be a safe place for neighbors to walk or run. A great example of the usefulness of this path is a mom pushing a stroller around it while her older children play on the playground close by. The walking path will be maintained by the school and cleared all year around.
Witherbee Connect, an outreach and resource program of the Witherbee Neighborhood Association, recently had a huge success in connecting with Tabitha to offer Gym memberships to WNA 55+ members at Tabitha for deeply reduced annual rates. Due to that success the WNA board felt the Randolph paving project was an extension of helping neighbors find additional safe places nearby to exercise. Randolph School is located just a few blocks away from WNA boundaries at 37th and D Street and serves a large part of Witherbee.
WNA needs your donation to help complete this project. The Witherbee Board is challenging all neighbors and businesses to participate. Woods Park Neighborhood has joined Witherbee Neighborhood in the fundraising effort and is contributing $100 to the matching donation fund and FM Lawn Care is contributing $100 as well. The total of the matching fund is now up to $700. The goal is to raise at least $700 from Witherbee neighbors and friends so that it can be doubled to $1,400. 100 % of all funds collected will be sent directly to the school.
To have your tax-deductible donation doubled in value please send your check to Witherbee Neighborhood Association, PO Box 5431, Lincoln NE 68505. Note Randolph School in the memo. Witherbee is a 501(c)(3) non-profit organization and will send receipts for donations over $35. Contact Fred Freytag if you have questions at 402-430-6658.